When travelling, do you ever get the urge to go somewhere different than the other visiting tourists? We're of the opinion that the secret to finding the off the beaten path places and the best local hangouts is to ask the resident entertainers and artists. We've connected with our friends at Siegel Entertainment and got the insiders scoop from five local artists on some of the best under-the-radar Vancouver destinations to add to your bucket list.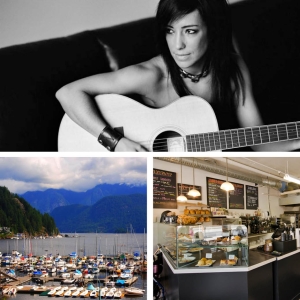 Vicky Sjohall
Growing up in a house filled with music Vicky Sjohall fell in love with ABBA, the Beatles, Patsy Cline and Elvis at a very young age, singing harmonies and performing for people at any given moment. Vicky's passion eventually inspired her to write her own songs, form and manage a nationally acclaimed pop band, tour extensively playing music, and collaborate with artists and projects along the way. Locally on the West Coast, Vicky performs regularly, and she is the newest Solid Gold Sister of Soul in the highly acclaimed funk/soul band Billy Dixons Soul Train Express.
Tartine
"Tartine Coffee's original location is down the street from my home on Beach Ave. I love their mocha; it saves me on my "administrative" days working on my music biz. They have a great lunch menu as well so an easy place to have a meeting followed by a seawall walk!"
Stanley Park Seawall
"I highly recommend taking a run around rhododendron garden."
Deep Cove
"Everywhere, anytime!"
Pacifico Pizzeria
"Located on Smithe Street. I'm a classic simple foodie- love the margarita pizza and their Caesar salad dressing is fabulous! And a glass of chianti, of course!"
Notch 8 at Fairmont Hotel Vancouver
"Get a Cosmo Martini. You won't regret it!"
Coal Harbour
"Walk the seawall and hit all the beautiful hotels and restaurants with fabulous food, music, drinks, and a view from every pit stop"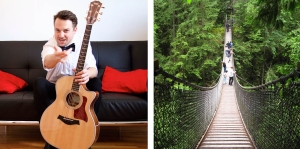 Paul Filek
Paul Filek is a Canadian singer songwriter who has released three albums since 2006, and most recently in 2012, a five song EP, Paper Planes and Spare Change, produced by Jeff Dawson (Daniel Powter, State of Shock, The Dudes). His smooth and effortless, funky vocals and heart-on-the-sleeve lyrics are infectiously hard to deny. His feel good songs fit perfectly on top forty radio, sandwiched between songs of similar style by Maroon 5 and Train. Paul delivers fun and engaging live performances with a sense of humor and storytelling that our Lobby Lounge just can't resist!
Lynn Valley
"My most favourite place to be in Vancouver is Lynn Valley. It's so beautiful, so big, and so easy to get lost in. Great place to clear your mind and get reacquainted with Mother Nature."
Vancouver Theatre Sports Improv Comedy
"Vancouver Theatre Sports Company is my jam. If I can get a weekend night off (rarely happens) you will find me on Granville Island at VTSC enjoying a few bevies and the best Improve Comedy around! No show is ever the same! I highly recommend it!"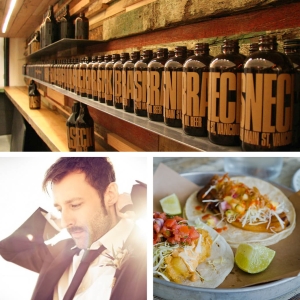 Cory Curtis
Cory Curtis is a performance professional having toured with world with original artists for a decade as well as being a founding member of the Vancouver cover band SideOne. He has a wide range of contemporary as well as classic songs and a very unique voice; not your average acoustic guitar performer.
Guilt & Co.
"They have live music every night of the week and it is always a great vibe."
Tacofino
"A really awesome, fresh, Mexican restaurant and takeout spot."
Brassneck Brewery
"The most adventurous of all the local brew houses with almost everything from lagers to sours crafted expertly."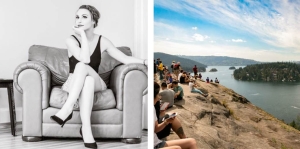 Nikita Afonso
Winner of Best New Talent at the International Portuguese Music Awards (2017), MTV Cover of the Month February, and voted Best Musician in the South Okanagan by Okanagan Life Magazine (2015), Nikita Afonso's music speaks to the heart and touches the soul. It has a familiarity that resonates within one's self. The folky melodies and honest lyrics mixed with breathy yet strong vocals captivate audiences from the vibrant young to the charming old.
Quarry Rock Hike
"My favourite hotspot is the Quarry Rock hike in North Vancouver. I frequently go there with friends and family when they come visit me from the Okanagan. It isn't too difficult and has a rewarding view at the top. It's also close to great restaurants so you can treat yourself afterwards!"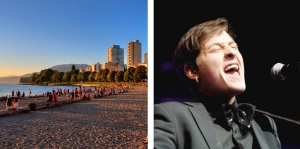 Stephen Lecky
Stephen Lecky is a musician turned producer. In love with the studio, he is a man on a mission constantly creating music to hit people right in the heart to make the world a better place. Formerly on "Canadian Idol" and "Canada's Got Talent ", Stephen has performed thousands of venues in an effort to follow his dreams and master his art.
English Bay
"English bay at sunset is my favourite place in Vancouver. It's a great place to meditate and enjoy the moment to make any day better."