JUNO Nominated vocalist Adam Thomas performs favourite radio hits from this year all the way back to the jazz and big band era, and a wide array of classics from in between. His unique sound combines elements of soul, jazz, indie and top 40 music. You will likely find him performing hits by artists such as Sam Smith, Drake, Norah Jones, Coldplay, Al Green, Radiohead, Stevie Wonder and many others. Whether you're in the mood for dancing or for sipping casual cocktails with friends, your Lobby Lounge experience when Adam is performing will be covered with sweet soulful taste.
Where are you from?
I was born in Surrey, BC.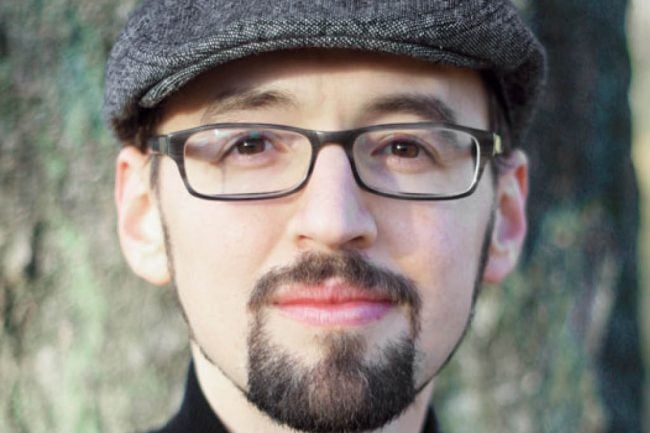 What style of music do you play?
I try to play music that feels sincere. Whether it makes you feel good, want to dance, or want to cry, I try to make that music happen.
What instruments do you play?
I sing, play guitars, bass and whatever instruments I can get my hands on and have an excuse to play.
How did you discover your passion and talent for music?
My dad has a huge love of music that he instilled in my siblings and I, largely by playing records all the time growing up. Some of those records inspired me to do what I do today. Oddly, the two most influential were Chuck Mangione's "Feels so Good" (a disco-jazz album from the 70's) and "An Evening with John Denver", which was a live double LP recording. Both records are very much full of the synergy of great musicians making music together; that's always been and remains what I love best about music
How long have you been practicing your craft?
I started trumpet lessons at eight years old and started playing paid gigs at 13 on bass. I'm 39 now!
Favourite song to play?
The one that feels sincere and people are glad to hear.
Favourite song to listen to?
Before or after I've had coffee?
What would people be surprised to know about you?
I've never crossed an ocean, unless you call the Georgia Straight 'The Ocean'.
On your day off we would find you…
With my wife and kids, hoping for sunshine or out in the sunshine.
It's 4am on a Saturday night, what would you eat?
Korean BBQ in mid-town Manhattan with some friends.
See what Adam is up to on social media
Facebook: Adam Robert Thomas music
Instagram: Adamrobertthomasmusic
Youtube: Adam Robert Thomas
Thank you to Siegel Entertainment for the management and coordination of our entertainment services. To see who is performing in The Lobby Lounge this month, click here.