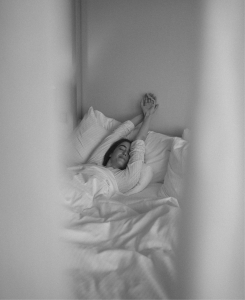 STAY INDOORS
There is something about curling up on the couch underneath a pile of warm blankets and catching a flick or two that can make even the dreariest day a little more comforting. Consider investing in a weighted blanket that acts as a warm, gentle hug and takes in a well-deserved session of self-care and nurtures your emotional well-being. Streaming services make it easy to kick back and catch up on your favourite series or discover a 'recommended for you' feature. To make the most of living a bit more indoors this season, grab your favourite essential oils to diffuse and add Vitamin D to your daily routine.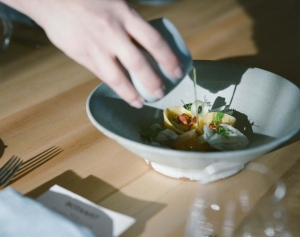 TREAT YOURSELF
Opt for more foods that act as mood enhancers, including those rich in Omega-3 fatty acids, whole grains, and leafy greens rich in B vitamins. At the same time, try to limit foods that provide a temporary sense of euphoria but which can increase levels of anxiety and depression in the long run, such as those high in added sugar, white flour, or processed ingredients. During long and cold winter months, set out to meal-prep for the week in order to eliminate the "what to make" questions, or treat yourself and leave it in the hands of the pros with a visit to Botanist, where your mood is sure to get a boost in the restaurant's bright garden oasis.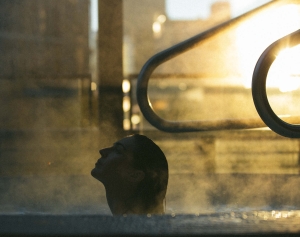 GIVE YOUR SKIN TLC
Summer is naturally kinder to the skin, but as humidity levels plummet, winter weather can take a toll on your complexion. Up your skin game with regular visits to the spa—a tall drink of water for your skin and a well-deserved session of R&R. A day at the spa is a great way to get in some well-deserved me-time or unwind with friends or a significant other.
Willow Stream Spa's Pamper Me Program gives you 12 months of spa treatments, welcome gifts, member perks, and access to events all year long so that your summer glow will stay all year long.
GET SOCIAL
Socializing is a good antidote to the winter weather sads, and getting something booked in the calendar with friends and loved ones gives you something to look forward to. Grab a pal for a catch-up and get caught guil-tea at giovane café + eatery + market while sipping the new cheeky Sneaky Negroni, served in a mug so no one will assume anything more than tea is in your cup. Cheers!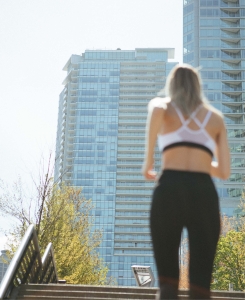 EMBRACE A NEW SPORT
Whether it's low impact or more rigorous exercise, both indoor and outdoor sport gets your body to release endorphins, giving you a natural high to aid in combatting the winter slum. Try out a new fitness class or sign up for a group sport to get your body moving and your mood skyrocketing.