Since we first opened our doors in 2010, we've been fortunate to host some of the most prolific movers and shakers in fashion, music and art. Our new blog series will take you through the hotel room doors and into our one-of-a-kind suites and specialty rooms these guests call home. We invite you to climb between the sheets with us and get an intimate look at how each of them lives the Pacific Rim Life.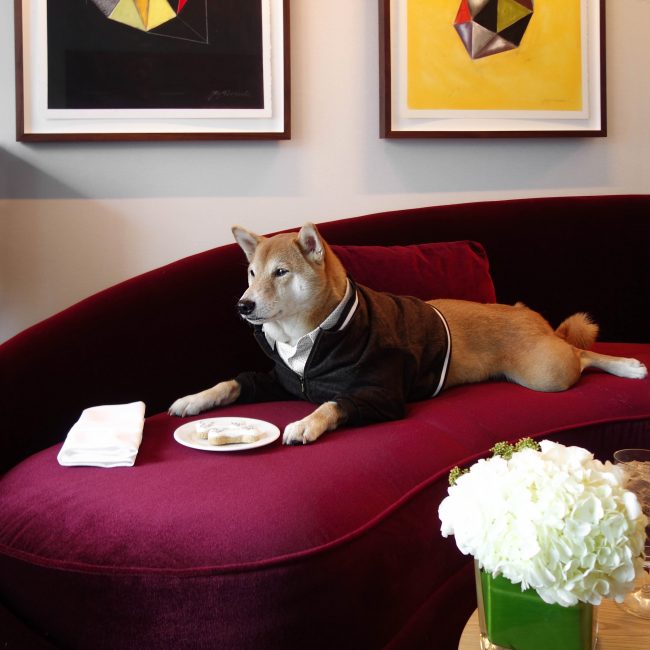 The most stylish canine in the world visited Vancouver last year and rested his paws in our Owner's Suite, picking a room to match his refined tastes. He chose to have a curated selection of smooth jazz on the record player waiting for him when he checked in and took full advantage of the cocktail and snack selection in the Fairmont Gold lounge.
Between a busy schedule writing a book, Menswear Dog Presents the New Classics: Fresh Looks for the Modern Man, and running a full-time men's fashion blog on tumblr, Bodhi needed a space he could relax in and a closet big enough for all his designer pieces.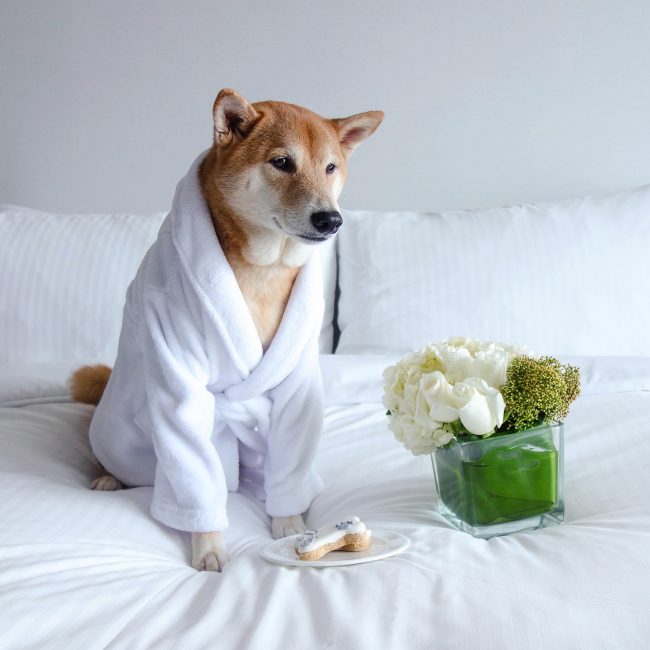 He's modelled everything from Paris wedding fashion to dapper winter beanie style, but the doggy-sized Fairmont Hotel robe was the most chic loungewear Bodhi's 350,000 Instagram followers have ever seen him wear.
Photographing and exploring the city by day and returning to his suite at night to recharge, Bodhi took full advantage of the hotel's urban resort feel. His discerning tastes in fashion and lifestyle and penchant for the luxurious make Bodhi, the Menswear Dog, a professional at living the Pacific Rim Life.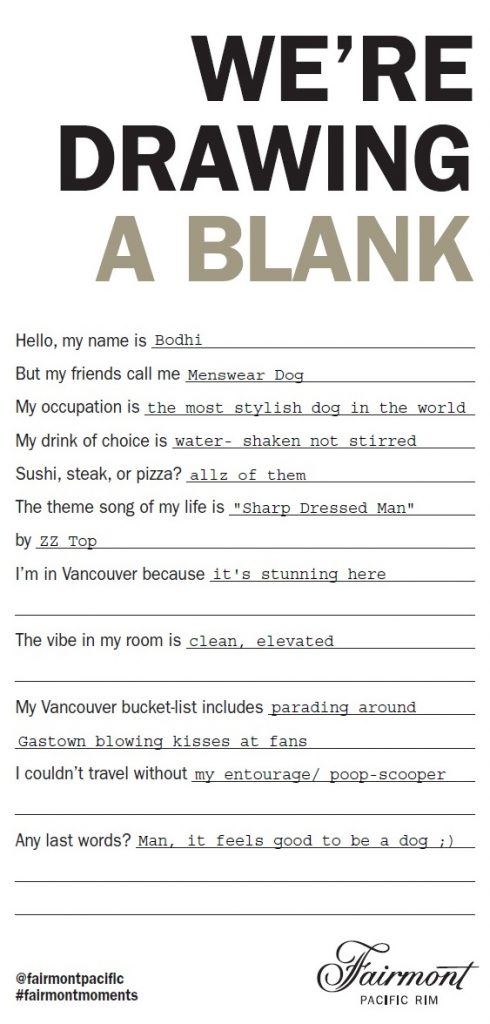 See what Bodhi is up to on social:
Tumblr: www.mesweardog.com
Instagram: @mensweardog