Since we first opened our doors in 2010, we've been fortunate to host some of the most prolific movers and shakers in fashion, music and art. Our new blog series will take you through the hotel room doors and into our one-of-a-kind suites and specialty rooms these guests call home. We invite you to climb between the sheets with us to get an intimate look at how they live the Pacific Rim Life.
When Chloe Wilde landed in Vancouver in March for the 2018 JUNO awards, she knew what she wanted to do and where she needed to be. Looking for a zen environment, fresh sushi and the proximity for a quick getaway to the beautiful British Columbia outdoors, Fairmont Pacific Rim was the perfect home away from home.

Image: Instagram, Chloe Wilde
Wilde was the breakout star of the 2013 MuchMusic VJ Search, winning the title and fans over with her positivity and fresh outlook. She brings enthusiasm and passion to her on-air reporting for etalk, Canada's top entertainment show, and travels North America to interview some of the biggest icons in pop culture, like Joan Rivers, 50 Cent and Julianne Moore.
A psychology graduate from McGill University, Wilde brings science to her work, building connections with her interview subjects and advocating for the importance of mental and physical health on her website that started a movement: Healthy is Hot.
Wilde's blog, The Wilde Files, takes a long look into her daily musings, daydreams, lifestyle and fashion. She takes the reader along for the ride to press junkets, fashion weeks and music festivals, always keeping the view authentic and real.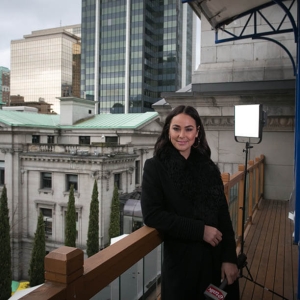 Embracing the great outdoors, balancing a healthy, active lifestyle with a glass or two of wine, and dreaming big –  the best way to live the Pacific Rim Life.
During Chloe's stay last March, we were fortunate enough to have her complete one of our between the sheets q&a's. Check it out below.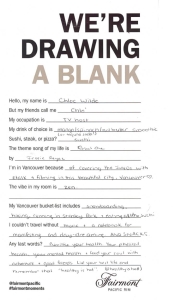 Follow Chloe on social:
Instagram: @thechloewilde
Twitter: @thechloewilde
Facebook:  The Chloe Wilde
Websites: thewildefiles.com