Forget April Fool's Day, this year we are kicking off the first of the month with everyone's favourite spring holiday, Easter. Regardless of what brings you together for this occasion, we know you and your posse will be looking forward to an Easter basket full of goodies. For simple, one-stop shopping, we have created the ultimate giovane cafe + eatery + market Easter basket gift guide.
EGG PRESS – EASTER CARDS 
Egg Press Easter cards are the perfect way to let your friends and family know how much you appreciate them. Egg Press cards are known for their sophisticated pastel colour palette, original illustrations and funny jokes. The trendy card company from Portland, Oregon, has collaborated with several brands including Herman Miller, Cole Haan and Nike.
Check-out the egg-ceptional card collection here.
MERI MERI – PARTY & GIFT SUPPLIES
If you are hosting an egg-hunt or Easter brunch, you will need the appropriate Easter bunny themed party supplies. Check-out our Meri Meri party supplies, including unique decorations, tableware, and creative cards.
For more, visit: www.merimeri.com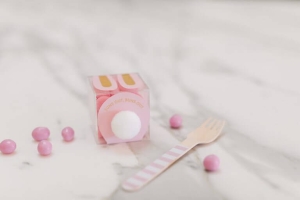 SUGARFINA – EASTER INSPIRED CANDY
This year, Sugarfina has created egg-cellent Easter inspired candies, including Fluffy Bunnies, Bunny Bark, and Milk Chocolate Marshmallow Eggs.
View the Easter collection here.
JELLYCAT – BUNNIES
The perfect gift for some-bunny special! The irresistibly cute Jellycat bunnies are made from the most luxurious fabrics making them the best cuddle buddy for every child. You better hop on over, these bunnies go quick!
View the Jellycat bunny collection here.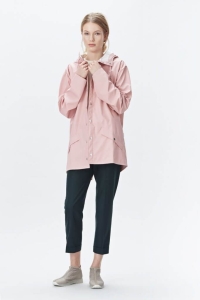 RAINS – RAIN JACKET
With spring upon us, everyone will be in dire need of a lightweight rain jacket. That's why RAINS jackets are an appropriate gift for every Vancouverite.  RAINS colours include rose, moon, teal, and many more.
View the women's collection here.
View the men's collection here.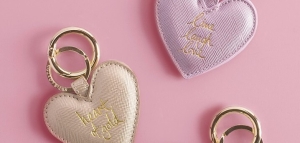 KATIE LOXTON – HANDBAGS & KEY RINGS
Spread the love with Katie Loxton handbags and key rings this Easter. The collection includes seasonal colours such as metallic pink, metallic gold, and mint.
View the collection here.
LIVING ROYAL – EASTER SOCKS
The Living Royal Easter knee high socks will make everyone's feet look as cute as a bunny.
Check-out the Easter themed socks here.
HERSCHEL – SUITCASE
This year, if you're feeling generous, buy your significant other a Herschel Suitcase for your next adventure. No time to go abroad? Book a staycation at Fairmont Pacific Rim and relax at Willow Stream Spa.
View the stylish luggage here.
View room packages here.
View Willow Stream Spa services here.
G market tip: While you're shopping, make sure you try one of our new spring beverages including our warm turmeric latte or iced wild berry lemonade. These drinks will be available from March 20 – June 21, 2018. Make sure you tag your spring drinks on Instagram @fairmontpacific for a chance to be featured on our social channels. Hoppy Shopping!