A world where day blurs into night, summer into winter, and food and drink are plenty.
Designed to reinvent the Pacific Northwest dining experience, Fairmont Pacific Rim introduces Botanist. Led by Executive Chef, Hector Laguna, Botanist is ushering in a new era of culinary innovation in the Canadian culinary landscape.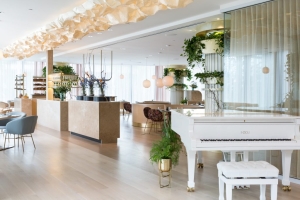 The Botanist Experience
The Pacific Northwest is a place of abundance – lush greenery, fertile soil and shining seas teeming with wildlife. Botanist is a reflection of the region with plenty of fresh local vegetables, sustainably-sourced fish and shellfish. Signature dishes featuring root vegetables and fresh halibut roasted to perfection compliment the more carnivorous creations including an herb crusted lamb and honey-glazed pork belly.
A Bounty of Botany
Immerse yourself in the Pacific Northwest Experience in the Garden – a glass walled green space filled with more than 50 types of plants indigenous to British Columbia. The Garden features rare fruit bushes and edible species such as green tea camellia, cardamom and ginger.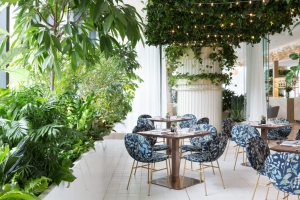 Your Daily Bread
Taking centre stage in the middle of the dining room is the Bread Station. Executive Pastry Chef Jeffry Kahle's signature buttery brioche will delight during breakfast and lunch, and Provence-inspired Fougasse will complement evening dining. Take a fresh loaf to-go on your way out. Come on…you know you want another piece!
Cocktail Bar + Lab
Led by Creative Beverage Director Grant Sceney, one of Canada's top mixologists, Botanist is home to Vancouver's first (and only!) Cocktail Lab! Sceney and Head Bartender David Wolowidnyk use industrial kitchen elements to experiment with and perfect their new creations.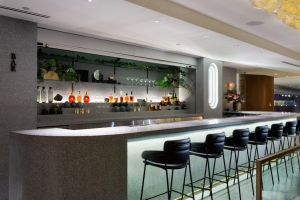 Botanist is now open!  Keep up with Botanist on Facebook, Instagram & Twitter.