When interior designer Jillian Harris, Host of Love It Or List It Vancouver (Canada) and Love It Or List It Too (USA), came to Vancouver to celebrate the premier of W Network's Jillian & Justin TV show with her family, including husband-to-be, Justin, and son Leo, they selected our new Fairmont Gold Owner's Suite Collection as their heavenly abode in the city.
The Owner's Suite Collection was launched in 2016 and is designed for the elite, in-the-know traveller. Each suite offers a large living room area with in-suite record player, sound-system and two 80" TV's, perfect for entertaining. As well, they come equipped with a large dining room table fit for family breakfast gatherings or sunset dinners overlooking views of Stanley Park and the float planes which occupy Coal Harbour as they peacefully take off and land. Jillian and her family were able to strike a perfect balance between the private Fairmont Gold Lounge to indulge in the complimentary deluxe breakfast and evening canapés, and treating themselves to in-room dining in the comfort of their suite.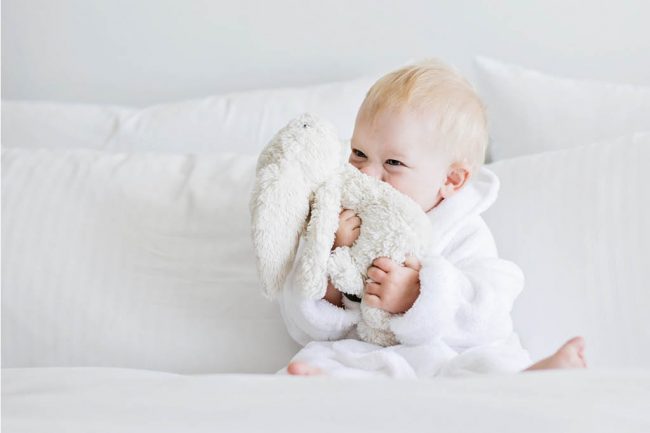 Photographer: Allison Kuhl
As they were travelling with Leo, who was only ten months at the time, Jillian and Justin were able to take advantage of our outdoor heated pool for an afternoon dip, and have all the comforts of home with our in-room kids amenities, which include: a roll-away crib, diaper genie, and our Babies & Tots Amenity Kit (no-tears hair wash, cleansing soap, toothbrush & paste, bubble bath and gentle lotion). And last but certainly not least, the baby-sized Fairmont robe that Leo loved so much – all making their travels to Vancouver a little lighter!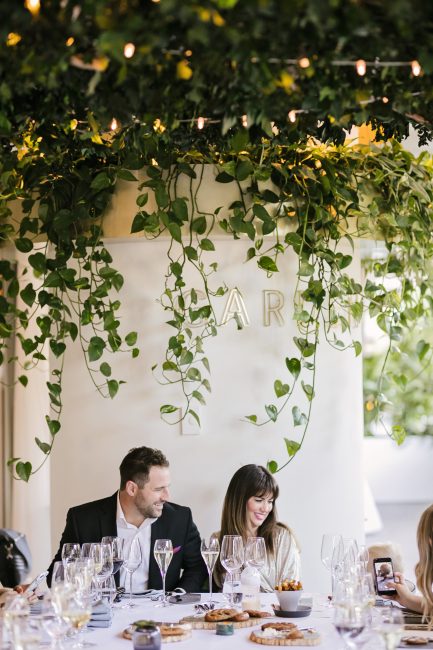 Photographer: Allison Kuhl
For dinner, they chose to experience Botanist – our new Pacific Northwest inspired restaurant. Leo pulled up a (high)chair and they enjoyed the welcoming palette of light pinks, blushes, blues and the lush greenery of the live plant life in the garden. Botanist, although not a plant based restaurant, is able accommodate a variety of dietary restrictions which was perfect as Jillian's family is mainly plant based, and Leo was able to stay occupied with a fun house-made colouring book.
Click here to read the full details of Jillian Harris' stay at Fairmont Pacific Rim. If you are still looking for a fun family getaway for an upcoming holiday or staycation, we have our Sweet Suite Experience available for a limited time only. Live the suite life with your fam-jam and trust us, you'll never want to leave.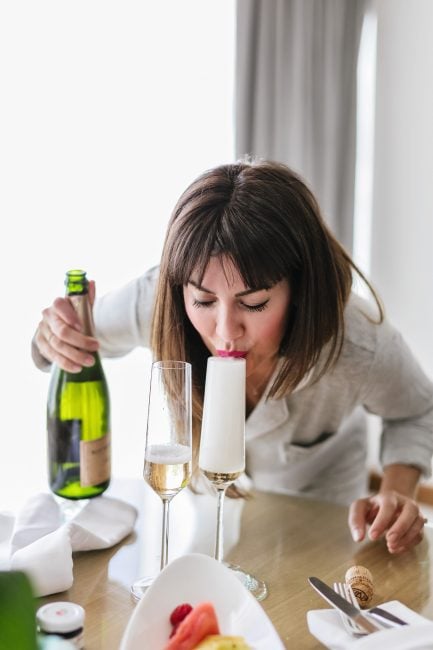 Photographer: Allison Kuhl