Photography: Tourism Vancouver
VISIT THE VANCOUVER AQUARIUM
The Vancouver Aquarium is a magical place of awe and wonder for people of all ages. Learn about different aquatic species from all over the world, as well as conservation efforts that are currently being made to help keep our oceans clean. If you don't have children and you're looking for a more mature evening, the Aquarium also offers After Hours an adult-only night a few times a year. The next event is scheduled for April 20, 2018. We recommend getting your tickets soon because these events typically sell out.

Photography: Canadian Craft Tours
SHOP AT THE GRANVILLE ISLAND MARKET
Granville Island is home to a number of delightful restaurants, charming food vendors and local artisans. Spend the day perusing the market for local ingredients to prepare a freshly cooked meal at home. Browse the public market and take your pick from rows of vibrantly coloured fresh produce. Grab the catch of the day at Lobster Man, arguably the best place on the island to purchase freshly caught lobster, crab and oysters. Next, head over to A Bread Affair, BC's first certified organic bakery, for some heavenly just-baked bread. Lastly, don't forget to stop by Our Little Flower Company for some fresh blooms to adorn your dinner table at home. To see a full list of vendors, click here.

Photography: Arlen Redekop
GET ARTSY AT THE VANCOUVER ART GALLERY
A beloved local establishment, the Vancouver Art Gallery is a classic weekend go-to. Let your imagination run wild while you contemplate beautiful works of art. Don't miss out on the latest exhibit by Takashi Murakami, The Octopus Eats Its Own Leg, on until May 6. The exhibition includes more than 50 paintings and sculptures, including new, never-before-seen works. Takashi's exhibit gets its unusual name from an ancient Japanese parable, tako ga jibun no ashi wo kurau. In literal terms, this refers to the situation in which one survives by feeding on or sacrificing oneself.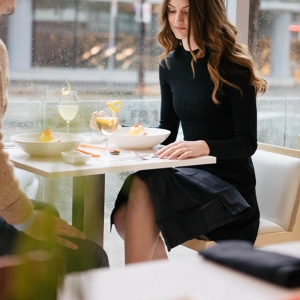 STAY & TASTE AT FAIRMONT PACIFIC RIM
Whether you're coming in from out of town, or you've opted for a stay-cation, the Stay & Taste Package is the ultimate Vancouver experience. Book a night at Fairmont Pacific Rim and enjoy a $50 credit to be used at one of the three eclectic dining options within the hotel. Choose from 100% Ocean Wise sushi in RawBar at The Lobby Lounge, Pacific Northwest inspired dining at Botanist, or casual Italian plates in giovane café + eatery + market. For those that don't feel like getting out of bed, the credit can also be used for in-room dining.

Photography: Blair Eadie
EXPLORE THE CITY ON TWO FEET
Go play outside! Experience the West Coast like a true local and go for a walk around one of the many scenic trails Vancouver has to offer. Lynn Canyon Suspension Bridge and Lighthouse Park in West Vancouver are just some of the easier trails that are great for leisurely walks with amazing views. If you're looking to stay in the city, Stanley Park offers over 1000 acres of public park space, with both forested and ocean pathways.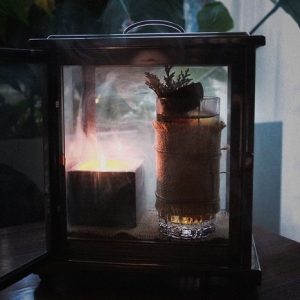 ENJOY A SMOKE ON THE WATER COCKTAIL TASTING 
Pull up a seat and be amongst the first to try Botanist's new smoky cocktail! The latest addition to the experiential cocktail line up from the Cocktail Lab at Botanist is Smoke on the Water. The smoky sip is a twist on a Daiquiri, served in a Crafthouse smoking box that infuses the drink with hints of cedar smoke. What's better than a vibrant atmosphere, with Botanist being recently named Best Restaurant Design by Vancouver Magazine, coupled with inventive cocktails.