If you're heading to a holiday party and feeling anxious about what wine to bring, we've got you covered. Fairmont Pacific Rim's resident Wine Director, Jill Spoor, shares some simple wine pairing tips for your next festive event so you can become a sommelier for the night.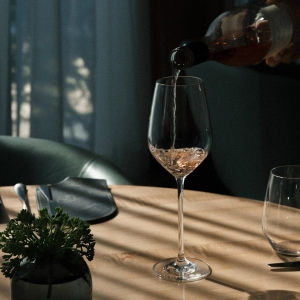 Chillier weather calls for warmer wines such as bold reds or full bodied whites. There are endless options for pairing with holiday proteins, such as turkey or pork. Some of Jill's favourites include Pinot Noir for a crowd-pleasing pairing or a Chardonnay for those who prefer white.
Not sure what types of wine your guests – or hosts – enjoy drinking? Typically Spanish wines will offer the best value, as they appeal to a broad spectrum of palates. They tend to be easy to drink and approachable. For something a little more celebratory, opt for a sparkling wine. Jill Spoor suggests Cava, an outstanding sparkling wine quite similar to Champagne, which almost always comes at a lower price point.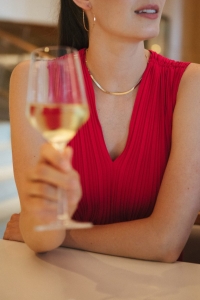 If you're looking for a bottle to celebrate with, you can't go wrong with Champagne. Any bottle from this beloved region in France would be immensely enjoyed by any palette. Jill encourages buying a Grower Champagne, where the wine is produced by the same estate that owns the vineyards, as they offer incredible value and typically have very exciting personalities.
Port, typically dark red fortified wine and originally from Portugal, can be another great cold-weather wine option other than the typical red or white. This full bodied, sweet wine, pairs well with both blue cheese and chocolate, making it the perfect wine to pull out for dessert. Jill recommends a tawny or vintage port. Looking to experience an exclusive list curated by Jill Spoor? Head to Botanist to sip your way through her terroir-driven wine program. Throughout the list you will discover wineries that practice sustainable, organic or biodynamic farming and winemaking. Each maintains a serious level of commitment to distinctive environmental practices, which is reflected in the purest expression of their wine.