If you've never been to Vancouver before, you might not know just how Instagrammable this city is. From mural covered alleyways to cute café's, we got something for every design aesthetic. Here are our top 10 Instagram worthy places in Vancouver.
1.  Alley Oop
Laneway between Hastings and Pender at Granville and Seymour
Most visitors stumble accidently upon the Alley Oop, as it's tucked away in a laneway downtown. Filled with brightly colored yellow and pink walls, this alleyway usually garners double takes from passerby's.
Insider tip: Time your photoshoot carefully as the sun's position in the sky will impact your lighting and potentially create harsh shadows.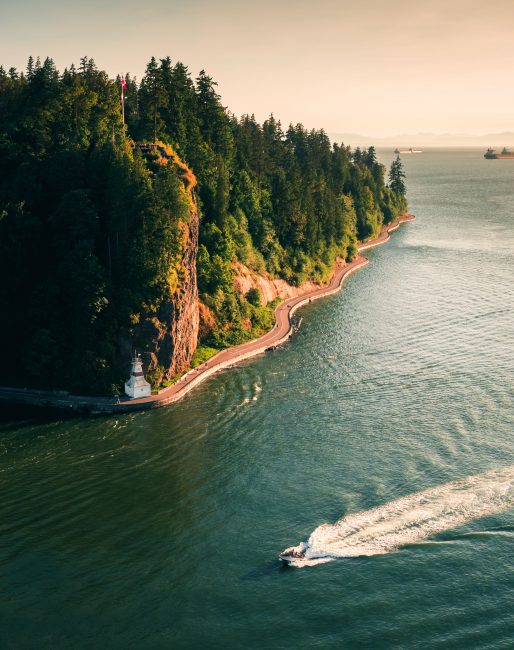 2. Stanley Park Seawall
Vancouver
Grab a bicycle and bike around the Stanley Park seawall to catch perfect photo opportunities of the Lions Gate bridge, an iconic image of our city. Cycle a little further and you'll come across Siwash Rock, a lone isle just off the seawall also worthy of an Insta-shot.
Insider tip: Bring a blanket and take a break at third beach – the best place in Vancouver to watch a stunning west coast sunset. 
3. Capilano Suspension Bridge
3735 Capilano Rd, North Vancouver, BC V7R 4J1
Capilano Suspension Bridge is a short jaunt out of the city, made accessible by the free shuttle that takes you there and back. Breathe in the fresh air as you walk amongst giants in the Pacific Northwest, the largest temperate rainforest in the world.
Insider tip: Go early to avoid the crowds and to get the perfect shot alone on the bridge.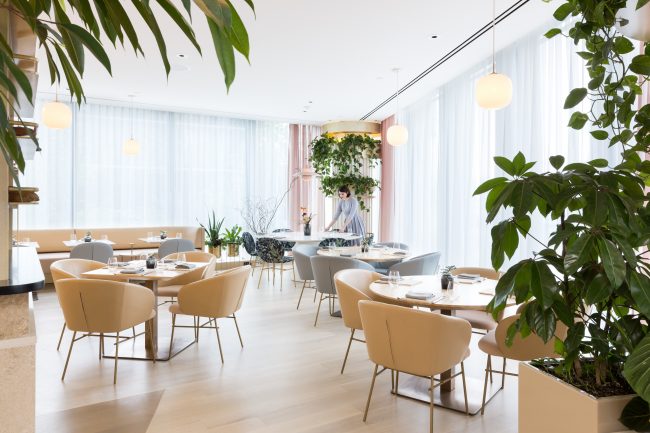 4.  Botanist
1038 Canada Pl, Vancouver, BC V6C 0B9
Arguably one of the most Instagrammable restaurant in the city, Botanist showcases the Pacific Northwest in cuisine and decor. Dine amongst hundreds of plants in a pretty pastel setting. We guarantee you'll want to linger long after you're done eating.
Insider tip: Try one of the experiential cocktails from the cocktail lab. Inspired by the elements, the drinks themselves are worthy of an Instagram shot.
5.  Quarry Rock
Baden Powell Trail, North Vancouver, BC V7G 1V6
Quarry Rock is a quintessential hike for Vancouver residents. The 1.4k hike is fairly easy, and offers stunning views of Deep Cove.
Insider tip: You might want to bring your professional camera for this one.
6.  Granville Island
1669 Johnston St, Vancouver, BC V6H 3R9
The second most visited tourist destination in Canada, it's no surprise it is one of the most Instagrammed places in Vancouver. There are plenty of photo opportunities here – from the large 'Granville Island' neon lights under the bridge, to the market full of local vendors to the floating house boats, you'll have content to keep you going for days.
Insider tip: Avoid the large crowds and go during the week.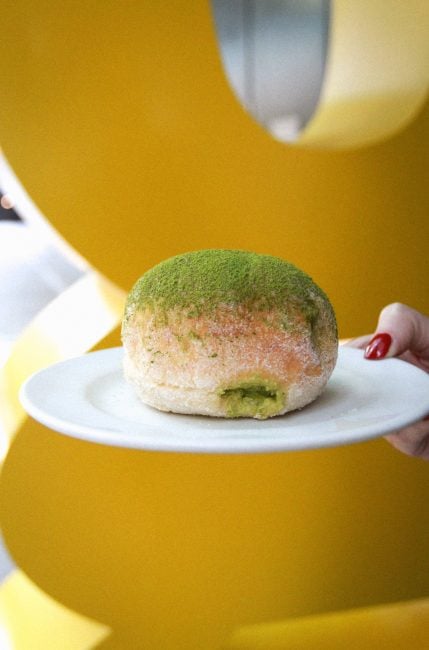 7.  giovane café + eatery + market
1038 Canada Pl, Vancouver, BC V6C 0B9
Speak to any foodie in the city and they will direct you to giovane café for the infamous matcha sugar bun. Now available all year round, these buns will be sure to satisfy your matcha craving.
Insider tip: Go early, as the matcha flavored sugar buns often sell out.
8. Jack Poole Plaza
1055 Canada Pl, Vancouver, BC V6C 3L5
Conveniently located right next to our hotel, Jack Poole Plaza is home to the Olympic Cauldron and Digital Orca sculpture, created by famous Canadian author and artist Douglas Coupland. It's also a great viewpoint to watch seaplanes land and takeoff from the harbor.
Insider Tip: Starting at the end of November, the Jack Poole Plaza is home to the Vancouver Christmas Market, packed with over 75 huts of authentic, German sweets, treats, and treasures.
9. The view from above
The ultimate Instagram photo of Vancouver is hands down the view taken from above. Book an air tour with one of the many local seaplane companies, such as Harbour Air, and enjoy the bird's eye view of where urban living meets mountains and sea.
Insider tip: Travelling to Whistler or Vancouver Island? Travel by air and skip the sightseeing tour, as the route to your destination is just as beautiful.
10. Cherry Blossoms
All around Vancouver
We challenge you to scroll through the #Vancouver hashtag during the cherry blossom festival and find a photo that doesn't include one of these spring blooms. One of the most stunning phenomena to happen each spring, the entire city turns pink as over 43,000 cherry trees bloom in Vancouver.
Insider tip: There is a cherry blossom map to help you map out exactly which trees are blooming and worth checking out! Happy cherry blossom hunting!