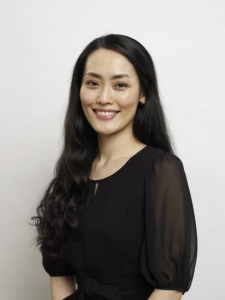 Younghye Kim, Director, Guest Relations
Meet Younghye! She is our Director of Guest Relations at Fairmont Pacific Rim. A typical day for Younghye includes providing strategy, project management, organization and analysis to improve the guest experience at our hotel. In other terms, she drives innovation and the consistent improvement of our guest experience to ensure a seamless and elevated stay each and every time.
Tell us a little about why you were drawn to this as a career and what has kept you there.
My childhood goal was to become a doctor and I was accepted into medical school in university. However, I was attracted to hospitality because of its ever changing nature and the excitement that comes along with it. Being of Korean descent, the industry appealed to me as in Korea, hotels are very aspirational and coveted. Throughout my hotel career, I have been able to wear many hats and work in many different departments. The diverse growth opportunities and challenges are what inspires me to continue in this field.
What achievement are you most proud of to date?
There is not one specific achievement that I am proud of. What I am proud of the most is my growth and ability to be a chameleon at the hotel. I can adapt and understand most departmental needs because of my past experience in working in a wide variety of teams throughout the industry. This, along with an understanding of our guests needs, allows me to be able to see the big picture and be creative in curating the best experience possible for our guests.
What advice would you give your younger self?
Do not underestimate what you can achieve and don't doubt yourself. You have a lot to offer, do not hesitate to show your strength.
What qualities do you believe are most important to be a leader? If not all these qualities came naturally, any tips on how to cultivate them?
Being in it with your team, experience the struggles as much as the victories. We are our greatest asset to each other and need to treat each other with kindness, respect and empathy. It is always important to show your team strength, lift them up, and lead by example. I find this is all cultivated through mutual respect.
What are three key words you would use to describe yourself?
Intuitive, confident, detailed.