Get ready for the coffee that is going to take Vancouver by storm. Introducing our Banana Coconut Latte, exclusive to giovane café at Fairmont Pacific Rim.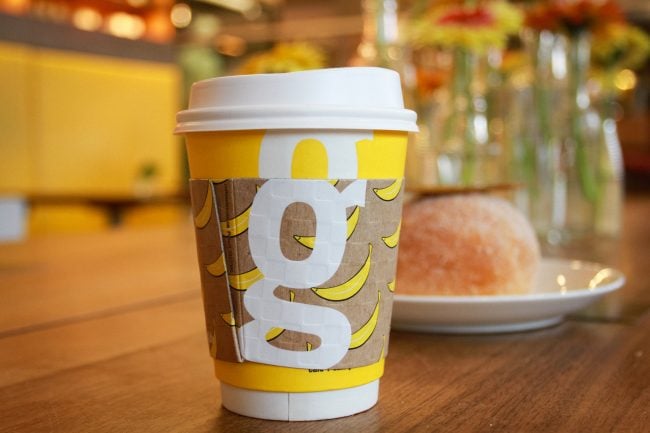 Adored and made popular by one of our favourite influencers Jillian Harris, this creamy concoction features velvety coconut milk, real bananas, a hint of sweetness and smooth shots of espresso. The Banana Coconut Latte has been such a hit at giovane, that we've just launched the first in our series of collectible coffee sleeves.  Come on in and get your hands on Vancouver's most instagrammable coffee!
Did we mention there's a Sugar Bun? No trip to giovane would be complete without trying our latest and greatest Banana Coconut Sugar Bun. This new feature flavour melts in your mouth with its fluffy dough and airy creamy coconut banana filling.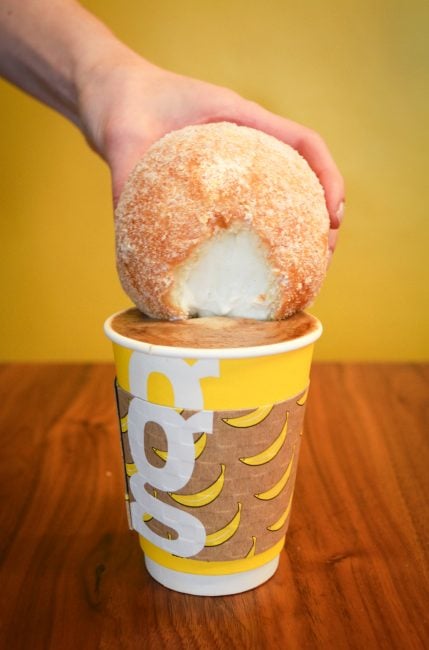 Want to skip the line and also get $10 off on future orders? Then follow our promo link to download the new Ritual app and order your Banana Coconut latte and sugar bun to go. Just don't forget to add it to the 'gram!