A winner will be chosen via a panel of Canadian music industry leaders including recording artist and producer, Dave Genn of Canada's 54-40, Jeffrey Latimer, CEO of Canada's Walk of Fame and President of JL Entertainment, Jodie Ferneyhough, President at CCS Management, Darcy Gregoire of The United Talent Agency and Kelly Daines, Owner and Creative Director of Siegel Entertainment. Further information about our celebrated panel can be found below.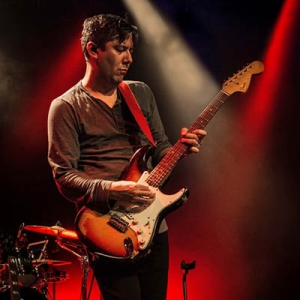 DAVE GENN
Multiple Juno Award-winner Dave Genn is a songwriter, producer, multi-instrumentalist and performer whose musical pedigree boasts a diversity and scope that spans over twenty-five years in the business. Since 2003 he has been the lead guitarist for Canadian alt-rock heroes 54-40 and has appeared as a writer, producer and performer on the band's most recent albums "Yes To Everything", "Northern Soul" and "Lost in the City", in conjunction with playing over four hundred shows with the group. Prior to his tenure with 54-40 he was a member of the Matthew Good Band from '95 until '01. During his time with MGB Dave was the co-writer, guitarist, keyboardist and background vocalist on the number-one hits "Apparitions", "Hello Time Bomb", "Load Me Up" and "Strange Days". Working closely with chart-toppers Hedley throughout their career, Dave has acted as a co-writer and producer for the band and helped craft the number-one hits "Gunnin'", "For the Nights (I Can't Remember)" and "Perfect". He also produced career making hit singles for pop-rock juggernaut Marianas Trench, including the number-ones "Shaketramp", "Cross My Heart" and "All to Myself". Dave has written, produced, recorded and performed with artists as talented and divergent as Art Bergmann, Daniel Wesley, Thornley, The Grapes of Wrath, Strapping Young Lad, Holly McNarland, Faber Drive, The Lowest of the Low, Emm Gryner, Ten Second Epic, Northcote, and Pure, among others.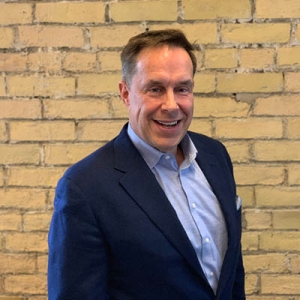 JEFFREY LATIMER
Jeffrey Latimer has produced and managed live theatre, musical productions, artists, events, and sponsorships in North America for over 25 years.  Currently, Jeffrey is the CEO of Canada's Walk of Fame, Manager of international vocal group The Tenors, soul sensation Sean Jones, the spoken word messenger Wali Shah, and others.  Jeffrey has produced more than 40 live theatrical shows in the past 25 years, including shows such as Forever Plaid, Stomp, Evil Dead: The Musical (still running in countries around the world), and many live events including producing the entertainment for the G7 World Leaders Summit. Jeffrey has also worked for years with The Second City, and with the Just For Laughs comedy festival. Jeffrey also has current film and TV projects with BellMedia, Frank Marshal, Fremantle Entertainment, and more.
Jeffrey's charity work is vast; including in past years, Chairing The ONEXONE Foundation gala headed by Matt Damon, Community Outreach board member of the Sick Kids Foundation, Chair of the 50th anniversary gala of the Latimer family's AMICI Camping Charity, a board member of The Jays Care Foundation, and Co-Chair of Ron White's "White Knight Foundation".  Currently, Jeffrey is International Founding co-chair of Free the Children's WE Day and is on the board of The David Foster Foundation.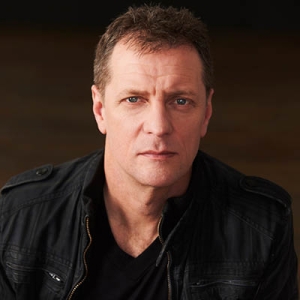 JODIE FERNEYHOUGH
After years as the head of Universal Music Publishing Group and peermusic Canada, Jodie founded CCS Rights Management, a company built on the philosophy of hard work, dedication, and an artist-first attitude. CCS Rights Management has a large roster of performing artists such as Yukon Blonde, League of Wolves, Colin James, Gavin Brown, Maia Davies, and Poor Namless Boy. Over the years Jodie's artists have received awards and accolades including Juno Awards, SOCAN Awards, Country Music Awards, Much Music Video Awards, Grammy Awards, and Latin Grammy Awards.
Jodie sits on the Board of Directors of the CMRRA and is the vice-president of the CMPA (Canadian Music Publishers Association). In 2013, he was elected to sit on the ICMP Board (International Confederation of Music Publishers). Jodie is the co-founder of the Unison Benevolent Fund.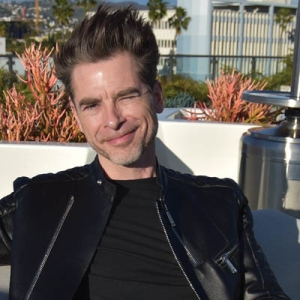 DARCY GREGOIRE
As a 14-year old guitar player, Darcy made his first agent deal by booking his band at its high school dance in southern Manitoba. He later took Music Business Administration at TREBAS in Toronto where he learned a few new tricks followed by his first professional opportunity as an agent at Paquin Artists Agency in Winnipeg in '94. He cofounded LiveTourArtists in 2000, a company that quickly grew as one of Canada's top artist touring agencies. In 2017, Darcy joined The Agency Group where he developed an eclectic roster of artists that included the likes of Latin Grammy Award winner Alex Cuba, platinum-selling Bobby Bazini, Colm Wilkinson of Les Misérables and Phantom of the Opera fame, the legendary multi-Grammy Award winner George Benson, 50,000 capacity-selling Chinese pop star G.E.M., and many more.
In 2015, The Agency Group was acquired by Beverly Hills-based United Talent Agency where Darcy moved to shortly thereafter. At UTA, Darcy works in the Adult Contemporary department serving the company's roster in the western US in addition to serving as Responsible Agent to a number of clients including the likes of Chaka Khan, Macy Gray, Sheila E., Todrick Hall,  Bonnie Tyler, Daniela Andrade, Kandace Springs, and more. Being a passionate music lover who appreciates authenticity in performing and recording artists, throughout his career Darcy has served hundreds of artists and booked thousands of shows throughout North America, all with as much enthusiasm and excitement as the day he booked his first band.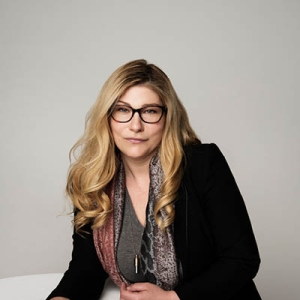 KELLY DAINES
Having started out as a singer/songwriter herself, Kelly utilizes her creative talents to meld various groups of musicians and performers together to create the ultimate experience specific to the event or venue as the Owner/Creative Director of Siegel Entertainment. As a leading and innovative entertainment curator and with over 20 years of experience in the business, Kelly has played a major role in changing the atmosphere and perspective of music in Luxury Hotels and Corporate events across North America. She supports, promotes, and hires new contemporary up-and-coming talent and carves out more opportunity for emerging artists.
Kelly continues to lead Siegel Entertainment Curation as one of North Americas leading entertainment suppliers and will continue to expand the Siegel brand across North America as well as internationally.