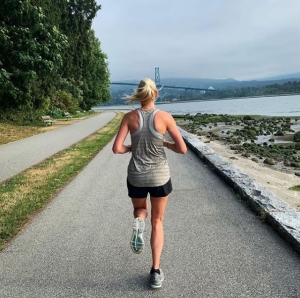 Stanley Park Seawall
Surrounded by ocean and mountains, the Seawall is the world's largest uninterrupted waterfront path. This 9.6 kilometer loop is a flat and well-maintained path which offers epic scenery along the Burrard Inlet. Busiest in the summer months yet utilized year-round, runners of all abilities will enjoy landmarks including Siwash Rock, the Lions Gate Bridge, and the Girl in a Wet Suite and Harry Jerome running statue.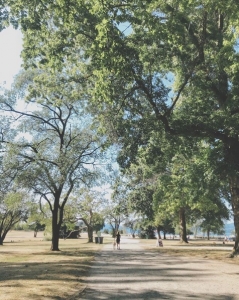 Spanish Banks and Jericho Beach
This beach front run offers 9km of shoreline views through the West Side of Vancouver. As a hot spot for locals, it can get quite busy in the summer months but the stunning mountain and panoramic city views make it worthwhile.  When it's low tide you will run past children splashing around in tide pools and dogs running the dog-friendly section of the beach.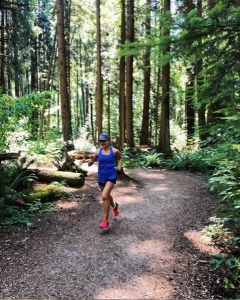 Pacific Spirit Regional Park, UBC
If you prefer something a little more off the beaten path, the Pacific Regional Park offers a trail surrounded by trees and vegetation. The perfect space to be at one with nature, the park offers 73 km of runnable trails which are open to runners, cyclists, dogs and even horses. For a challenging finish the run, mix in the stairs which lead to the famous clothing-optional Wreck Beach.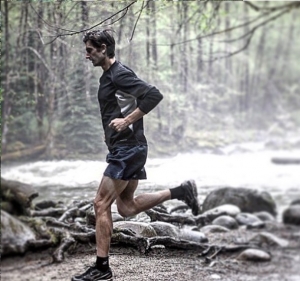 Lynn Headwaters Regional Park
This North Shore park offers hiking and running trails for all skill levels and distances from 3km to over 13km. Complete with rushing water running through, picturesque views, boardwalks and stairs, its combination of flat and uphill climbs on a well-marked path is great for those looking for a cross-country run.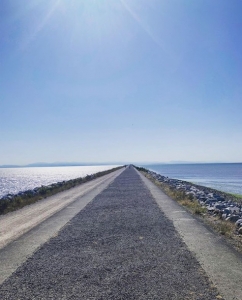 Iona Beach Regional Park
Found just north of the Vancouver International Airport, Iona Beach Regional Park is a unique landscape with a jetty that reaches five kilometres from Iona Beach in Richmond. It's a long, flat path and not considered to be a physically challenging run, other than the high speed winds often found, but when you reach its outermost point, you are rewarded with gorgeous views of the ocean as far as the eyes can see. Once you have reached the end of your walk, turn around and retrace your footsteps back.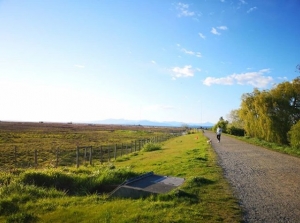 Steveston Dyke
This 6km run along the Steveston Dyke stretches from the active fishing village at Richmond's westernmost point, out along the Fraser River, past the airport and the Richmond Olympic Oval. You can race the boats as they sail by or watch planes come into YVR. Some landmarks to pass along the way include the historic shipyards, Gary Point Park, off leash dog park and fishing piers.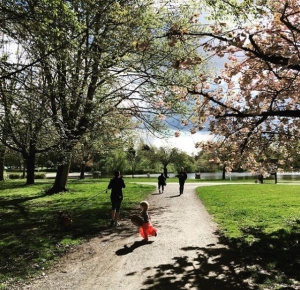 John Hendry Park and Trout Lake Loop, East Vancouver
This popular running and walking path in East Vancouver is a natural gem in the heart of the city, and located close to public transit stations. With the lake in the centre of John Hendry Park, it's encircled with gravel and paved pathways. Along with fantastic bird watching, the park also boasts tennis courts, sports fields, a sandy beach and playgrounds with concession stands.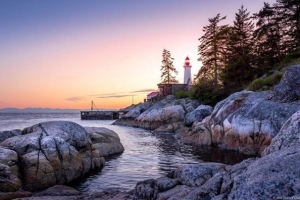 Lighthouse Park, West Vancouver
This mossy old-growth forest offers winding trails that lead to amazing ocean views and city backdrop. There are a variety of trails from easy to those with a short elevation, a path that leads to a rocky outcrop that provides views of the lighthouse just over the tree line, and some of the largest Douglas Fir trees in Vancouver.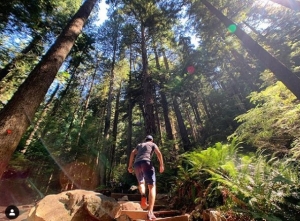 Grouse Grind
Nicknamed 'Mother Nature's Stairmaster,' this trail is carved up the side of Grouse Mountain via 2,830 stairs. Open seasonally, this hike is known for its challenge in requiring physical strength and endurance. Definitely one of the more advanced trail runs, the reward is a summit viewpoint with panoramic views overlooking North Vancouver and downtown Vancouver. While heading up the mountain on foot is free, you'll need to purchase a gondola ticket down for $15.00 (per person).