Experience Vancouver's newest wellness retreat. Our self-guided outdoor thermal spa offers an immersive healing experience that encompasses the essence of the west coast. Surrounded by harbour and mountain views, soak in our hot tub, submerge in our cold plunge, and find solace in our cedar plank sauna where you can stretch and sweat. Be gently reintroduced into reality in heated relaxation areas while draped in cozy robes and slippers, and nourish yourself with a delicious menu of seasonal and local dishes.
Amongst the glow of the warm lighting, sip on creative cocktails or champagne and let your stress drift away to the sound of music. For a holistic approach to total well-being, start the day with guided yoga, offered Thursday and Saturday mornings. Discover a restorative grounding ritual immersed in nature.
Guests of the hotel can enjoy the experience for $35.00 per person for a two hour time slot daily. Locals can experience The Nordic Spa for $149, Monday through Thursday for a three hour experience which includes access to Willow Stream Spa's facilities. Reservations are required for both hotel guests and locals.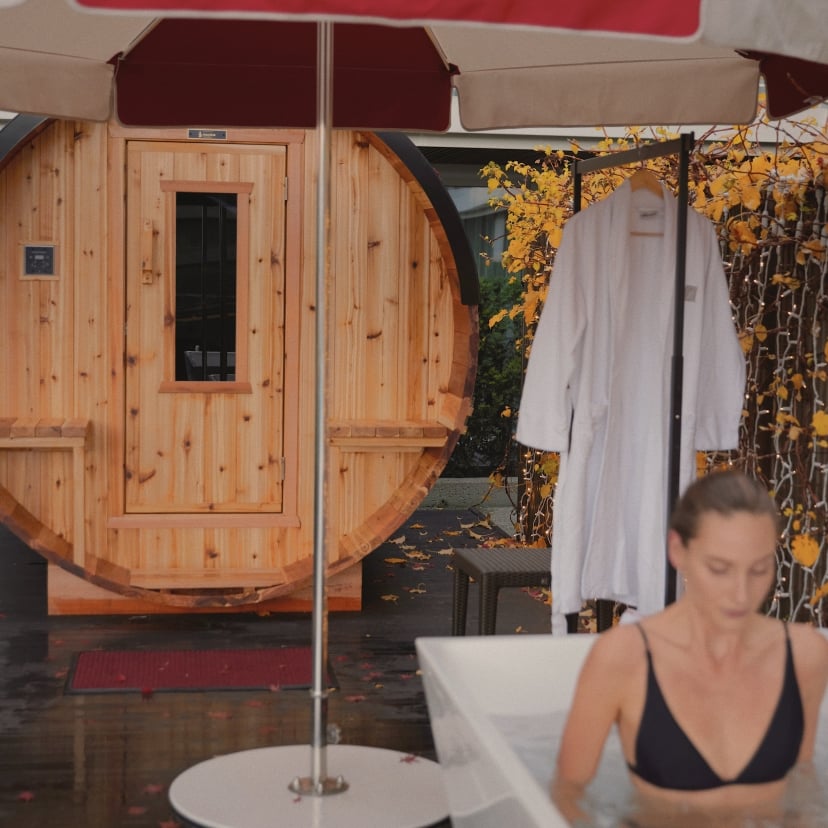 ?>
LOCALS OFFER
Vancouver locals can discover a three-hour welcome haven at Willow Stream Spa and The Nordic Spa.
Be greeted at our Willow Stream Spa on the fifth floor, and upon entering, you will be escorted to our change room, assigned a locker and invited to use our calming lounge areas, mineral bath, infra-red and dry saunas, steam rooms, spa terrace, ladies hydrotherapy shower, fitness centre, and a movement studio.
The Nordic Spa experience includes the use of our cold plunges, sauna, Jacuzzi, heated pool and heated relaxation lounges.
The locals experience is $149 and available Monday through Thursday for a three hour experience. Reservations are required.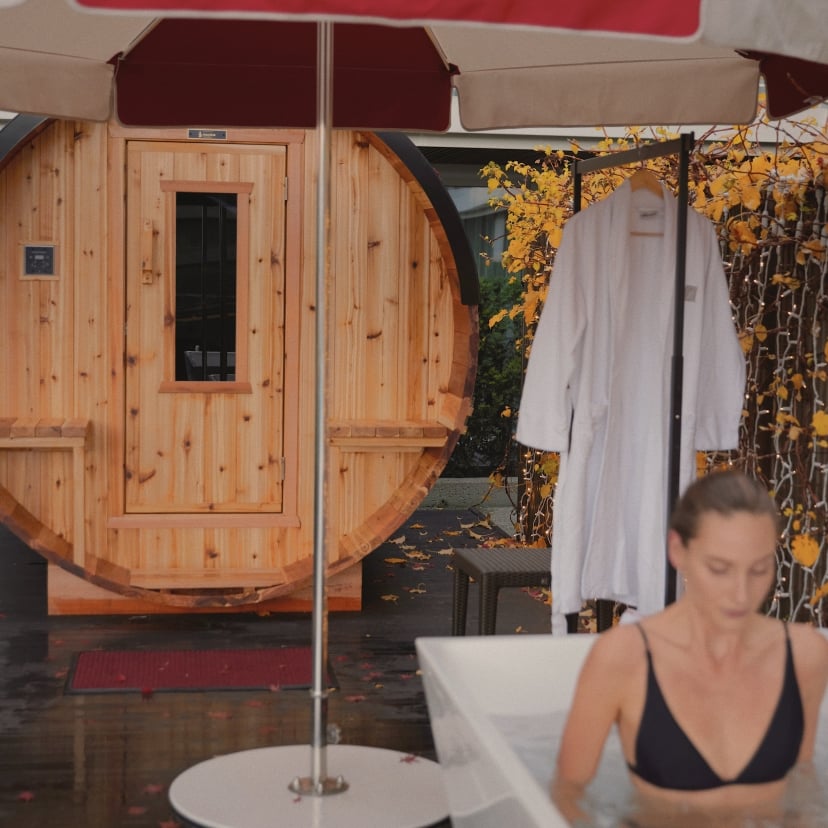 facilities
Located on the hotel's sixth floor outdoor pool deck, journey through extreme temperatures by soaking in one of two cold plunges and finding solace in the cedar plank sauna. Rest in our heated relaxation areas and discover a nourishing menu of seasonal and local dishes, creative cocktails or champagne. 
The Nordic Spa has access to a change room and shower. Hotel guests are encouraged to join us at The Nordic Spa in the robe and slippers provided in your guest room. Once checked-in, available to you will be a fleece lined robe and slippers, and our team will store your bathrobe.
There are no areas to secure your belongings.
TAKE THE PLUNGE

Our state-of-the-art commercial-grade cold plunge takes your wellness experience to the next level. Immerse yourself in the invigorating chill in one of our two meticulously maintained tubs. Cold plunging invigorates your body and mind by stimulating circulation, reducing inflammation, and boosting your energy levels, leaving you refreshed and revitalized.

SWEAT IT OUT

Embrace the warmth of our cedar plank sauna, known for its aromatic and therapeutic properties. Let the gentle heat ease tension, promote relaxation, and enhance your overall well-being. Our sauna is also the perfect retreat after a cold plunge. 

stay cozy

Wrap yourself in our plush fleece-lined robes and get cozy by the fire. Soak in the serene atmosphere while sipping on creative cocktails or champagne and let your stress drift away to the sound of music.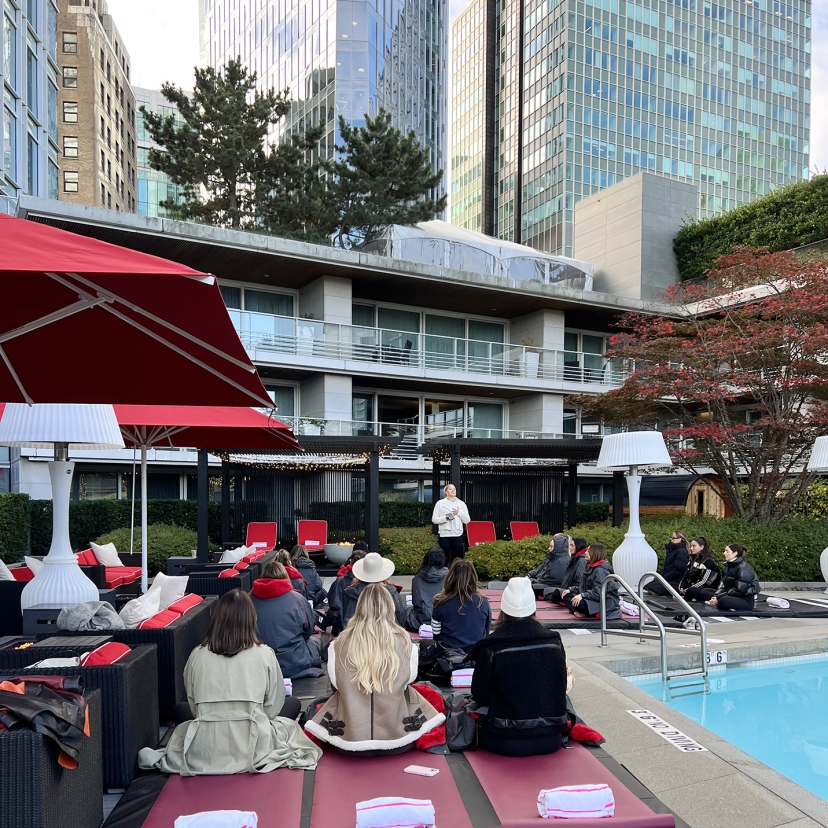 ?>
WELLNESS Experiences
Classes are available Thursdays at 7:00am and Saturdays at 9:00am and 11:00am.
A one-hour yoga class will be available weekly for an additional $29.00 per person for hotel guests. Locals can join yoga classes paired with Willow Stream and The Nordic Spa access for $178. Reservations are required for both experiences.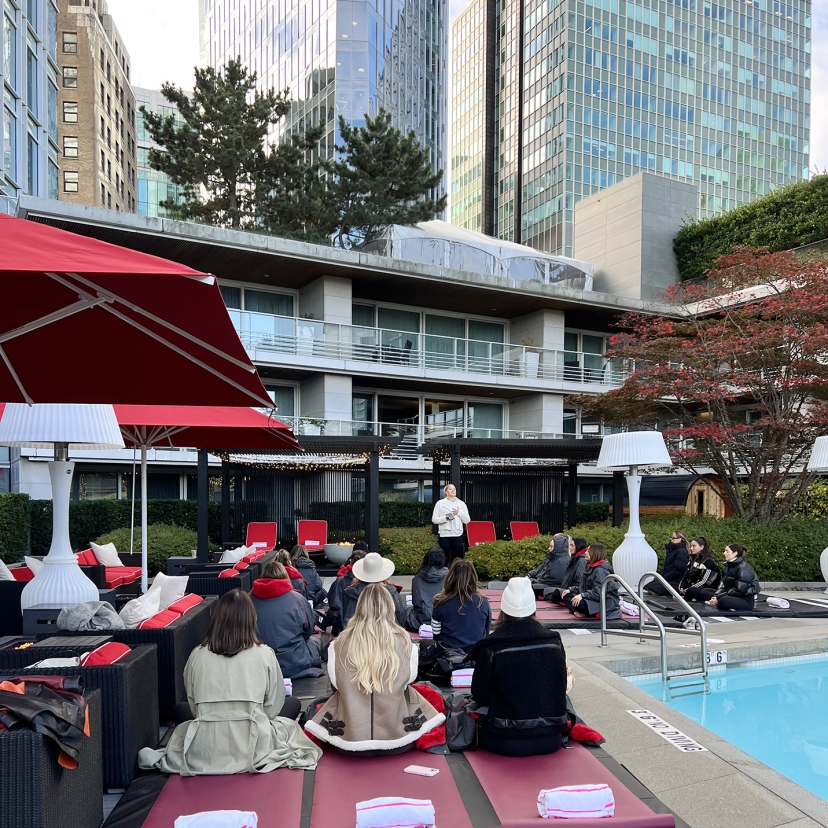 DINING
Nestled in our natural surroundings, pair mindful relaxation with culinary explorations and creative discoveries. Amongst the glow of the warm lighting, sip on creative cocktails or champagne and let your stress drift away to the sound of music. Delightful refreshments are always at hand with a selection of warming, nourishing and seasonal comfort foods which feature delicious farm-to-table produce, grass-fed meats, sustainable seafood, and decadent desserts. 
DINE

Embracing our philosophy of total wellbeing, sit fireside and sip on hearty bone broth, filled to the brim with nutrition, or share a platter of beautifully presented local meats, cheeses and house-made accompaniments.

cocktails

Immerse yourself in a unique experiential escape as you sip on what can only be described as winter warmth in cocktail form. Our innovative cocktail list embodies our warm hospitality, is appetizingly welcoming, and will fill your heart and inspire your mind.

champagne

Sip on champagne, available either by the glass or by the bottle, while you unwind by the fire.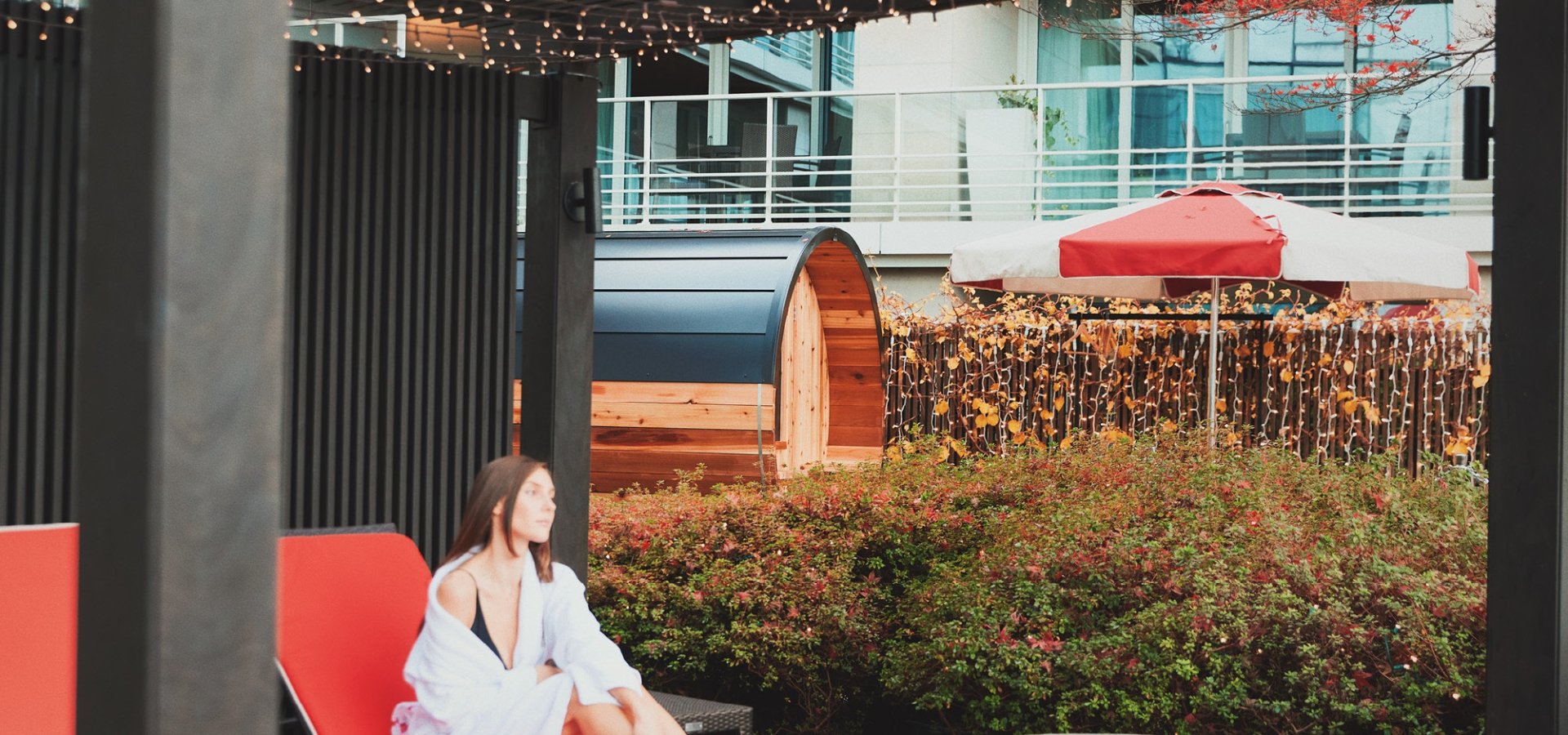 winter wellness offer
Looking for the ultimate wellness escape this winter? This wellness-focused offer will have you leaving refreshed and ready to take on the rest of the holiday season. Enjoy a one-night stay, special wellness amenity, guaranteed reservations at The Nordic Spa, Sole Revival treatment for two at Willow Stream Spa and access for two to a morning yoga class at The Nordic Spa.